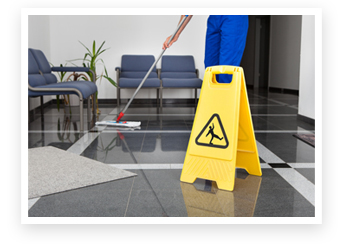 Outstanding service and quality cleaning is at the forefront of our company philosophy.


This is maintained through:
Careful staff selection and recruitment
On-site supervision and management
Regular communication with clients
Immediate response to client queries
Inspection programmes etc.
We are proud that we are now achieving standards of quality which are recognized and respected throughout the kingdom and will continue to endeavour to maintain these standards.


Our services includes:
General office Cleaning , Carpet cleaning and Shampooing, glass cleaning, floor cleaning, industrial cleanings, home care and house keeping , public cleaning and trash removal , contact cleaning, standby cleaning and all other type of cleaning what really client required.


Service portfolio
Daily office cleaning - with optional scheduled weekly and monthly duties
Office extras- including window blinds, telephone sanitizing, computer cleaning and tube replacement
Wash room cleaning - with optional towel, toilet roll and dryer service
Full hygiene rental service
Carpet cleaning and floor polishing
Upholstery deep clean
Kitchen deep clean
Window cleaning- with our Reach and Wash systems
After build cleaning
Security guarding services

Singapore cleaning offers:
A basket of soft services customized to our clients' individual needs.
Allocation of new equipment to all sites.
Regular visits by senior management and area supervisors to on-site staff.
Adherence to the Occupational Health and Safety Act.
Competitive rates.
TRAINING
All Singapore cleaning services staff undertake an induction programme prior to entering a client's premises. On-going training courses covering specialized techniques are available to Singapore employees and all courses are registered with approved training institute in the kingdom.

Various department of Ministries, Hospitals, hotels, nursing homes schools, factories shops councils restaurants universities supermarkets churches village halls, conference centres cinemas etc etc etc are all typical customers.


The company promotes integrity and honesty in its dealings with its customers promoting a partnership between supplier and customer.