Management Plan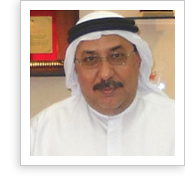 The Management will represent as an Inspector on behalf and under the directions of the company to afford every facility for the successful performance of the contract by appointing successful and suitable qualified personnel to maintain complete control over his men and operations.
We are committed to creating and maintaining a work environment free of objectionable and disrespectful conduct/ communication of a sexual nature and prohibit sexual harassment by all the employees and Managers which creates an intimidating, hostile or offensive work environment that will not be tolerated.


Our Core Values
We are a Service Organization – supporting mission accomplishment for our clients is the only reason we exist. Clients are the most essential partners for the growth and success in our mission .We deliver prime quality services with utmost dedication and efficiency.


We observe the highest professional standards in conducting our business with continually improved quality services at all times. Constantly demonstrated excellence and initiative by providing outstanding services.At Star Group Company we are assigned to accomplish mission assigned and directly responsible for the cleanliness and habitability of the ongoing projects. Our professionalism, personnel nature, high ethical standard is our basic ethics .We consistently display exceptional initiative, dedication and attention to detail in execution of our duties. Our tireless efforts and perseverance in ensuring cleanliness is noted with great pleasure and gratitude from our existing clients and every single point of contact with us is a reason to smile. It is our policy to retain well-qualified and trained professional staff whose basic skill is communication, which acts as a vital role for smooth functioning of all our contracts. « Back

MR. FAHAD HASAN ALI TARRADA 
Managing Director 
Contact Number 
Mobile: +(973) 39469398